adidas Originals Superstar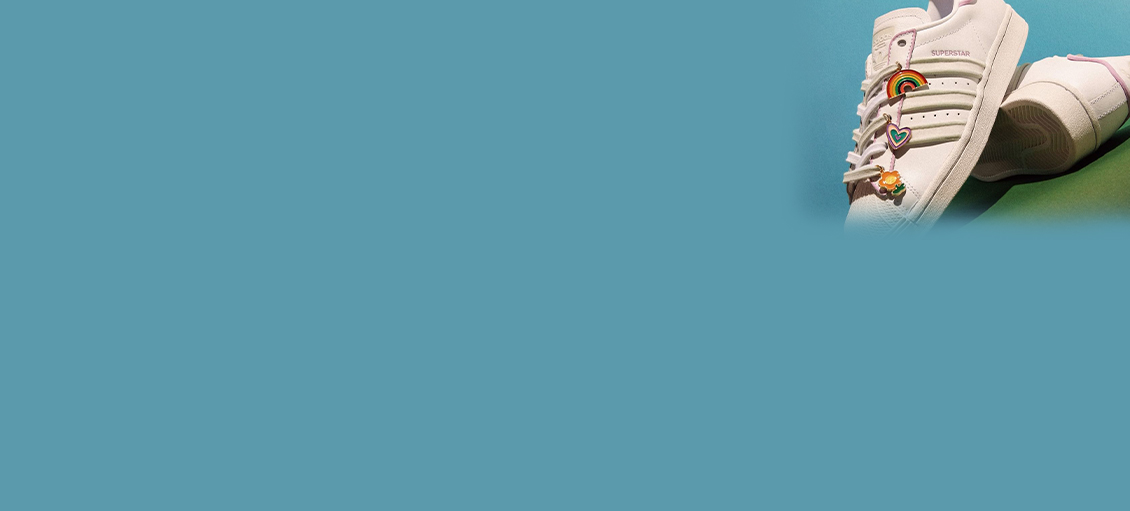 The adidas Superstar was first released in 1970 as the first sneaker of its kind. At a time when basketball shoes were mostly made from canvas, Superstar used cowhide upper for comfort and durability. Later adidas began testing a rubber toe cap on different silhouettes to reinforce the shoe's upper.
First used on the Tennis silhouette, the rubber toe cap was redesigned to become the shell toe - now an iconic detail of Superstar. The Superstar was also the first leather basketball shoe: and now nearly 50 years later, the adidas Superstar still lives up to its hype. The masses took this silhouette from the court to the streets - and made Superstar an icon.
Arguably the most recognisable and iconic adidas sneaker, the adidas Superstar has been a mainstay of street fashion and culture through a number of generations. These iconic shell toe kicks cut a distinguished silhouette and enjoy a unique basketball heritage. From sports to the streets: the adidas Superstar sneaker rose in prominence with the birth of hip-hop and streetwear culture. The world witnessed Superstar transition to a lifestyle staple - leading to its ultimate icon status. Check out the full collection today at JD Sports, available for Men, Women and Kids.