Nike Air Max 270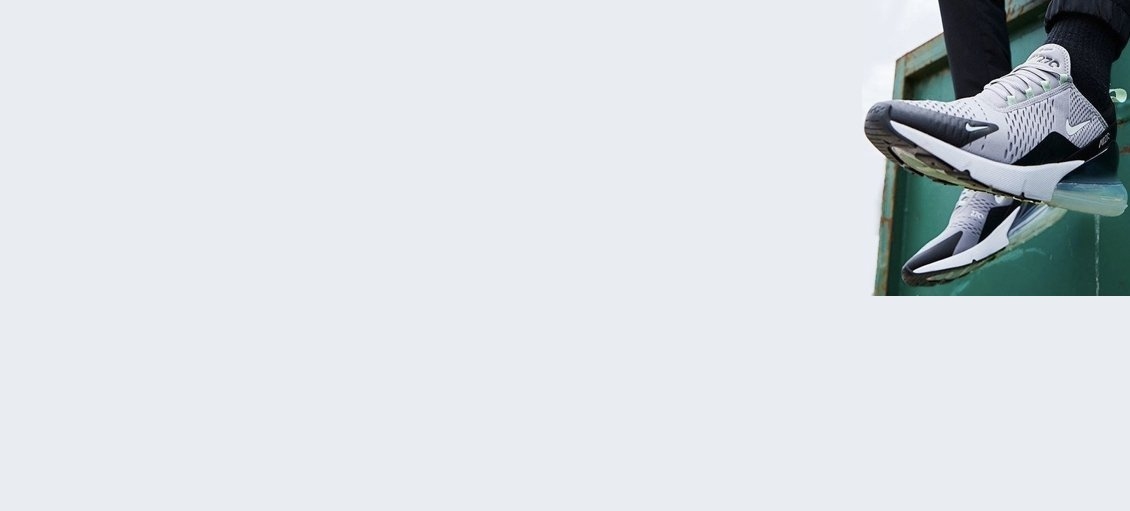 The Nike Air Max 270 was Nike's first ever lifestyle air sneaker, arriving as part of the Air Max Day 2018 celebrations. The Air Max 270 is seriously comfortable, with Nikes tallest ever air heel unit: making this legendary shoe the future of sneaker design.
Air Max 270
Always moving forward, Nike continues to break new ground! The latest in the long line of Air Max trainers is the Nike Air Max 270: the first lifestyle Air shoe. Blending retro aesthetic with futuristic tech, the sneaks take inspiration from the Air Max 93 and Air Max 180 to create a brand-new silhouette that surpasses them both. Sat on 180° of visible Air.
Nike Air Max 270 Flyknit
Upgrading the 270 OG, the latest edition comes dressed in Nike's innovative Flyknit material for an ultra-lightweight finish. Engineered with runners' insight, Flyknit fits like a sock, but still brings essential support and durability. It combines areas of loose and tight weave for optimum breathability – ensuring a fresh look and feel with each wear. Though Flyknit was created with sports in mind, it lends itself perfectly to Nike's first lifestyle Air shoe, upping comfort levels further for a sleek, everyday sneak.