Fila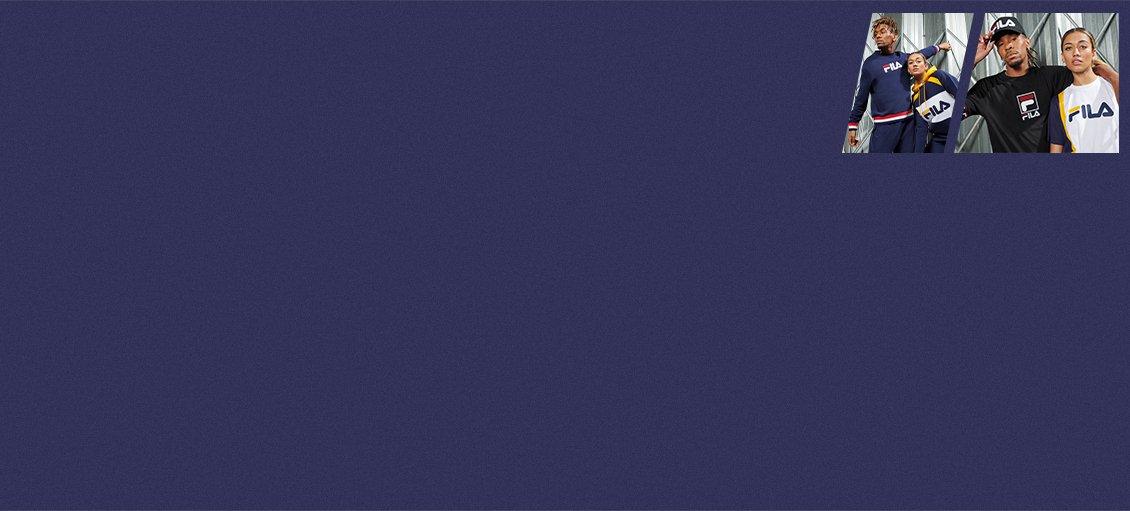 Founded in 1911 in Biella, Piedmont, Italy, sportswear brand FILA was initially created by Giansevero Fila. Initially the company started selling textiles and some clothing to the locals of Biella, at the foot of the Italian Alps. After around a decade of success and growth FILA then expanded its textile business into a knitwear manufacturing business: producing quality sweatshirts, scarves and jumpers.
Word of FILA's innovative designs and excellent quality spread all over Italy and in 1942, the company merged with the Fila Fratelli company. FILA then went on to enjoy another 25 years of success in the knitwear industry. In 1968 Giansevero Fila hired Enrico Frachey as the managing director of Fila in and attempt to further expand the company. Frachey understood the goals of FILA and was an extremely important figure in the company's history, as he would go on to become the man who launched FILA into the world of global athletics.
Expansion of FILA
Prior to launching a unique sportswear range, Frachey hired artistic designer 'Pier Luigi Rolando' and engineering director 'Alessandro Galliano' to ensure their clothing would both look and feel great for the athletes who wore it.
Their iconic sportswear range was called the "White Line" Collection, which released in 1973. the name was an ironic dig at how tennis designers were scared to deviate from all white attire. Their fresh, unique products paid homage to tennis tradition, but brought originality with elegant uses of trademark Fila colours: navy and red layered upon off white tennis polos, much like the branding we still see today.
After release of their popular 'White Line' range, FILA collaborated with high profile athletes such as Bjorn Borg who wore the iconic designs of Rolando and Galliano.
Streetwear
After massive success in the Tennis industry, FILA began designing shoes and other textiles which initiated their success in the early 90's. Renowned for quality streetwear, tracksuits, t-shirts and sweatshirts to name a few, stars like Tupac donned the Italian brand.
FILA takes the 90's retro vibes and continues to make a mark today, with their clothing and footwear ranges. Bringing their signature taping, bold colours and oversized logo to a collection of hoodies, tees and pants, as well as some old-school footwear – the Italian label have your athleisure needs covered. Check out JD's range of FILA Clothing today, as well as FILA Shoes like the iconic FILA Disruptor and FILA Ray.